China factory Agricultural fertilizer Potassium chloride 99% Kcl mop
Descripción del producto
Product Description  
Potassium chloride
KCL: 98%-99%
K2O: 60%-62%
Apearance : granular or powder
Color : white or red
ITEM

 

INDEX

 

 RESULT

Potassium chloride

 

99%min

 

99.2

 

K2O

 

60%min

 

61

 

water(H2O)

 

2.0%max

 

1.8

 

Water-insoluble

 

0.3%max

 

0.3

 

NaCl

 

2.0%max

 

1.8

 

Ca+Mg

 

0.2%max

 

0.1
Specification:
CAS No - 7447-407
Molecular weight: 74.54
Color: white powder
Purity as potassium chloride: 98.26 %
Water soluble potassium oxide as (K2O): 62.80 %
Moisture: 0.01 %
Lead : <1 mg/kg.
Arsenic: < 0.5 mg/kg.  
Technical Specification:
Item

Standard

Result

Characters

White crystal or Crystalline Powder

Conform

Assay

99~100.5%

99.5%

Appearance of solution

Comply with the standard

Conform

 

Acidity or alkalinity

Comply with the standard

Conform

Bromides

≤0.1%

0.06%

Iodide

Comply with the standard

Conform

Sulphates

≤0.03%

0.01%

Aluminium

≤0.0001%

0.00008%

Barium

Comply with the standard

Conform

Iron

≤0.002%

0.001%

Magnesiumand 

alkaline-earth metals

≤0.02%

0.002%

Natrium

≤0.1%

0.05%

Heavy metal

≤0.001%

0.0007%

Loss on drying

≤1.0%

0.6%
PACKING: 50 kg PP bags or 1000KG PP Bags or as required.  
MARKING:
SALT FOR OIL DRILLING 98-99%
GROSS WEIGHT: 50.120KGS
NET WEIGHT: 50.000KGS
FOR INDUSTRIAL USE ONLY      
Packaging & Shipping   20/25/50 kgs pp bag,  Polythylene bag as inner layer, and a compound plastic bag as the outer layer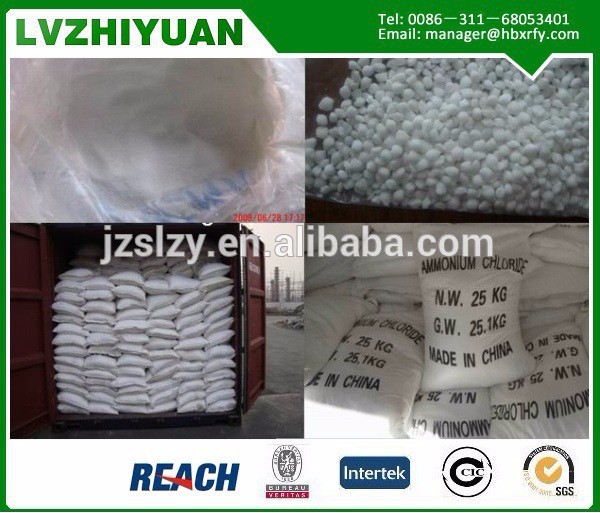 About Company:-  
Our Company established in 2004, is located in Jinzhou city, Hebei province. We Joinville is one of the largest chemical industry base of Hebei.  
We are a professional chemicals manufacturer, our products are divided into three categories, agricultural fertilizer, leather chemicals, washing chemicals.  
Mission:-  
Honesty is our principle in business, the product quality is fundamental to our survival, we warmly welcome to all our customers, have a chance to visit our factory, we will establish a solid and reliable cooperation relationship!  
Advantages:-  
Good Quality ............... The most important factor we care.
Competitive Price ........ For our mutual benefit.
Prompt delivery ........... Abundant production ability, storage ability and manpower.
Excellent Service ......... Customer always first.  
Now our main markets in Asia and Europe, to the future we will set up sales network in more than 200 countries around the world.  
FAQ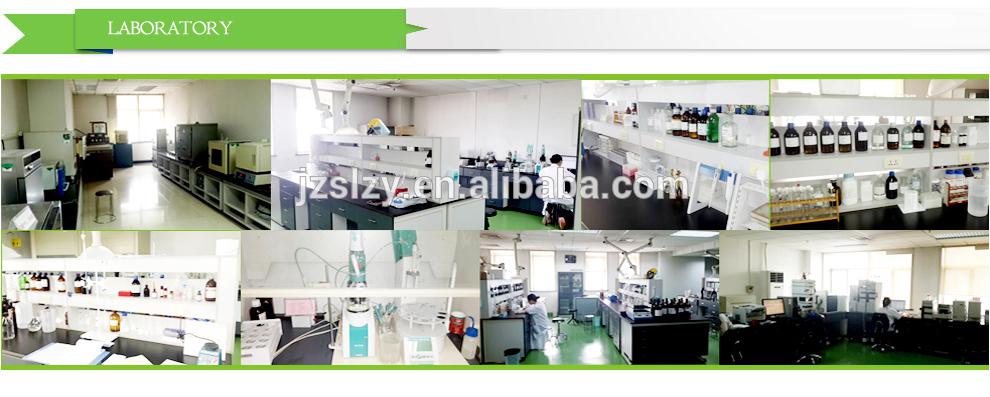 Production Equipment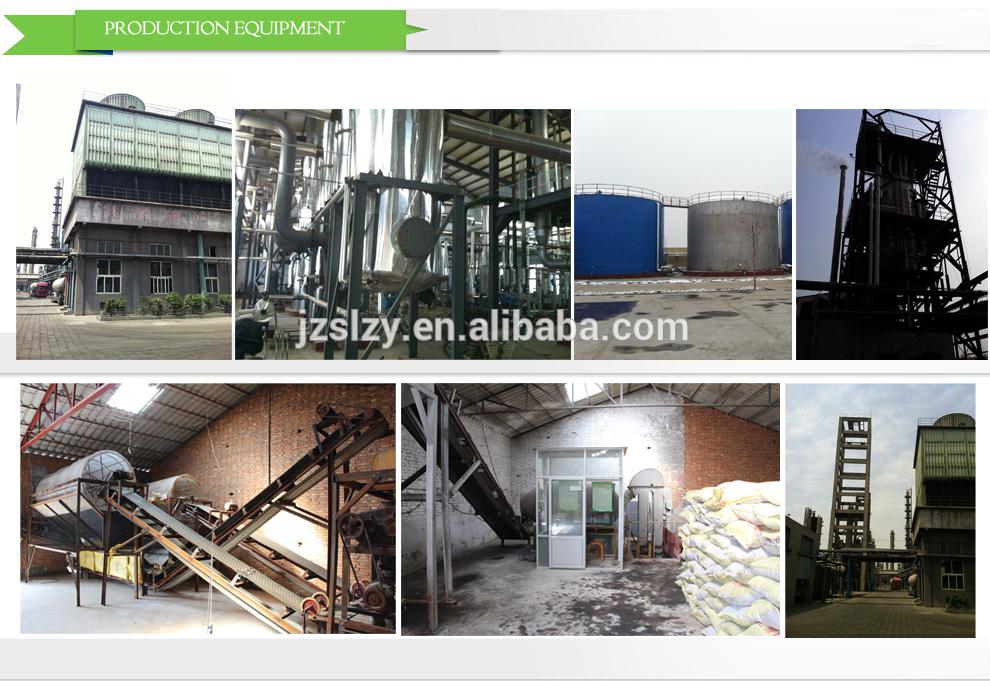 Our Services  
>> Demand--Custom demand are welcomed, we can customize your brands.
>> MOQ --1 ton, the least minimum to support you.
>> Production--Assembly line production, high standard and strict requirements
>> Quality--Humic acid Sources are extracted from young active leonardite mine
>> Package--Tailor-made package to cater for your personalize taste
>> Payment--Various options to make payment more convenient
>> Delivery & Logistics--Within 7-10 working days after receipt your advance payment.
>> Customer Service--E-mail your suggestions or complaints, we will handle them ASAP.  
Storage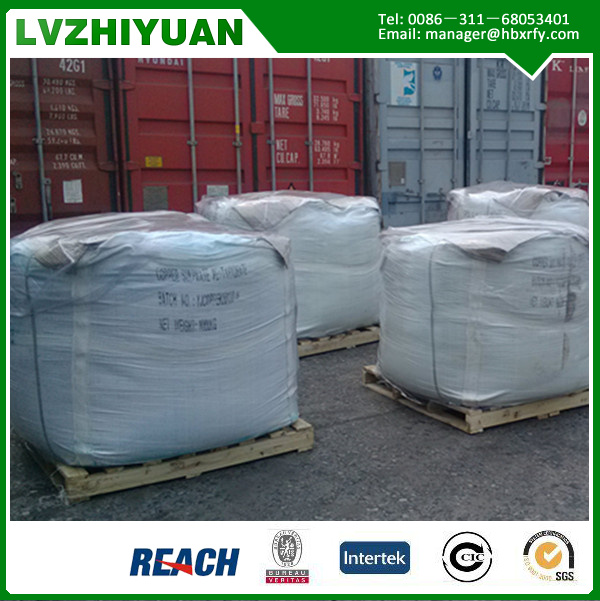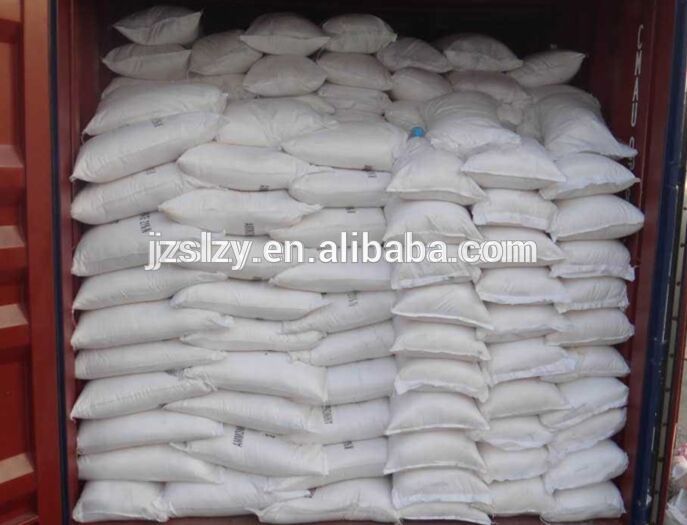 Grupos de Producto : Fertilizante de potasio